Women's and Gender Studies Presents...
‌"Blame it on the Alcohol?"- Federal changes and sexual assault policies on campus

3-5 pm, Wednesday, Oct. 25th,
SCC 3rd Flr East Ballroom
Join us for an open, honest discussion on sexual assault and campus policies.
Food and refreshments will be served!
---
OPEN FORUM POST-WOMEN'S MARCH:
‌WHAT NOW?
COME JOIN US TO HEAR HOW TO GET CIVICALLY AND POLITICALLY INVOLVED
YOU CAN ASK QUESTIONS FROM THE PANELISTS, SHARE YOUR IDEAS, AND LEARN HOW TO BE MOST EFFECTIVE IN GETTING YOUR VOICE HEARD
FRIDAY FEB 10, 3-5 PM
SUITES 102 & 107, SCHOOL OF NURSING AND HEALTH STUDIES, UNIVERSITY OF MIAMI (CORAL GABLES CAMPUS)
Panelists:
Nicole Sinder, ACLU Miami Chapter
Laura Hernandez, PLANNED PARENTHOOD
April Merleaux, Quaker activist and history professor
Moderator: Merike Blofield, Political Science/WGS, UM

WE WILL HAVE PIZZA, SNACKS AND BEVERAGES
---
Women's and Gender Studies 1st Lunch Colloquium

On September 16th, Donna Coker, Professor of Law at UM, presented on the following topic: "Crime Law Logic, Campus Sexual Assault, and Restorative Justice." In the presentation she explored the potential for Restorative Justice conferencing to be a useful response in some cases of campus sexual assault. Donna Coker's scholarship focuses on criminal law, gender and inequality, and she is a nationally recognized expert in domestic violence law and policy. We had a great turnout of students, faculty, and administrators!
 Upcoming Women's and Gender Studies Lunch Colloquium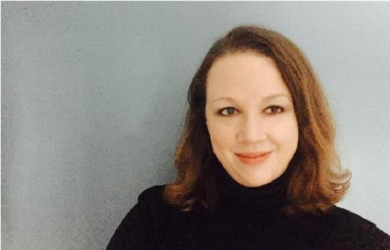 Mark your calendars for the next lunch colloquium, on Friday, October 21st, at 1 pm, where Claire Oueslati-Porter will present on: "Fabricating Masculinities: Gender and Power in a Tunisian Export Processing Zone Factory." We'll send more info closer to the date.